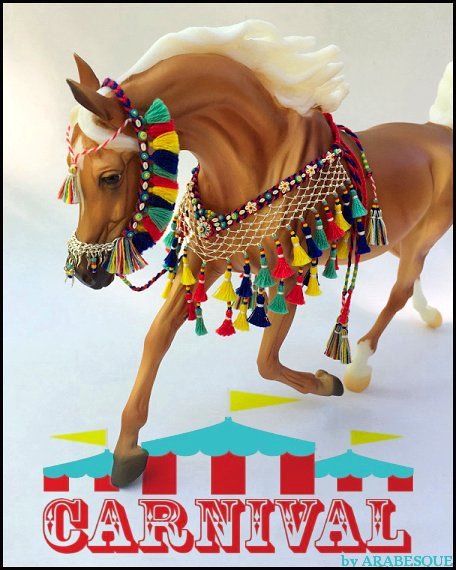 This is a new presentation set that I just finished up. I call this one "Carnival" in honor of this years Breyerfest 2016 theme. The fun mix of colors used (red, turquoise, royal blue and yellow) remind me of the fun and bright colors you would see at a carnival. This one isn't adjustable so it will only fit models with a very similiar or smaller head size. This is a native themed set that was specially made to fit the Weathergirl mold. The set also fits Ashquar, but it is too small for the PSA.
The most standout feature on this set is the "Egyptian" style webbing that I did on the collar. I had to be real inventive with my technique to make this work and it's safe to say I'm hooked!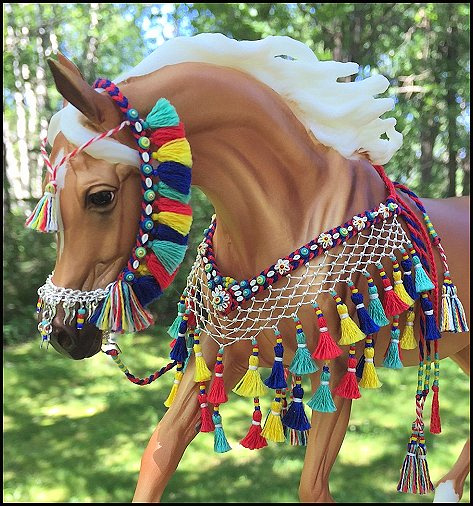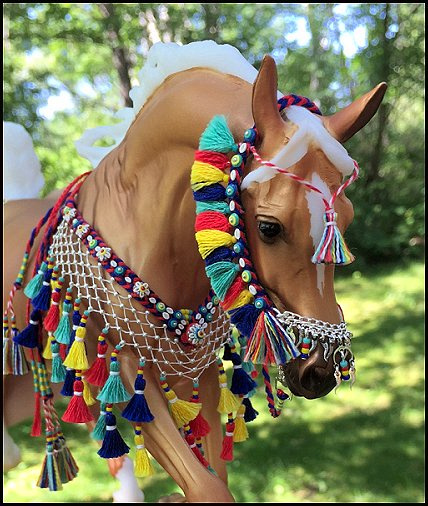 (The lighting was so off in this photo above that the red kind of looks coral, I decided to add it because I think it looks cool and I now think I need to intentionally do one in coral and blue!)
Thanks for Reading and Happy Collecting!
Melissa :0)