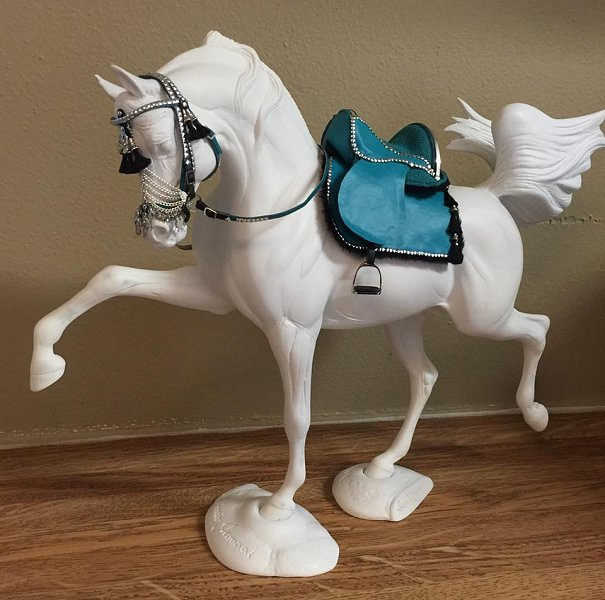 Arabesque is now on Facebook! Be sure to visit and like my page to follow the most current updates on new sales pieces, and see in-progress shots of new costumes! Here is the link:
https://www.facebook.com/Arabesque-Model-Horse-Creations-1366114620081983/
I wanted to be sure to blog this information because I've just recently gotten into Facebook and have tried it for a few months now. I've figured out that it is easier and quicker for me to post updates and photos of what is going on in the studio there instead of here. The good thing about this is it will give me more time to work on tack versus trying to keep a detailed website updated. I will still update my website, just not as quickly. So my website will be used more for showing pictures and complete information on new pieces, tutorials, and more lengthy stuff. Progress pictures and sales pieces are going to now be showing up on facebook first!
Thanks For Reading! Happy Collecting Everyone!
(Pictured above is an "in-progress" shot of my first Dancing Horse Costume that I'm working on. This set belongs to my friend Diane Finazzo. Watch it progress along on Facebook!)
Melissa :0)