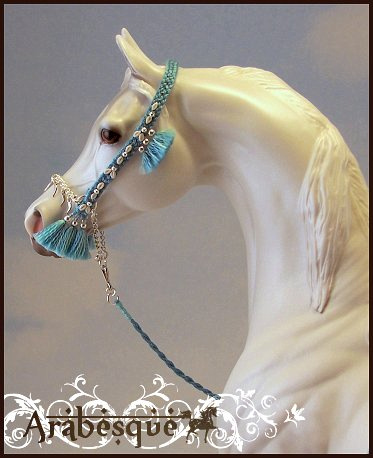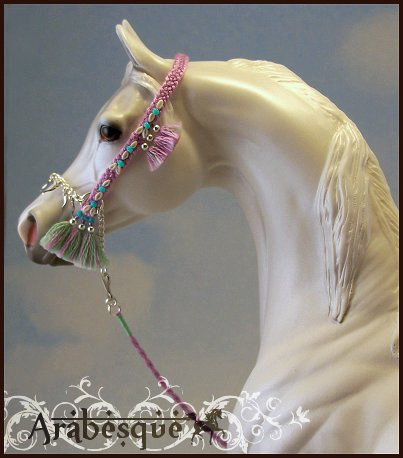 On Friday I finished up four new Arabian halters that were actually inspired by a painting of an Arabian horse, done by Lesley Ann Hartman. The painting is called "Summer Shadows". Here is a link to what the painting looks like from her website:
http://www.lesleyannhartman.com/_images/summer_shadows.jpg
The blue and red halter shown on Sahran is the one closest in color to the halter in the painting. I then came up with the other three color combinations myself. On these halters I found great joy in trying a different cowrie shell pattern, and also tried to mimic the spaced out simplicity of the shark tooth nose chain. I'm really happy with how they turned out, they just sit on the horses faces so nicely and aren't too overdone. All four halters are currently for sale, you can find them by visiting my sales list on MH$P: http://www.modelhorsesalespages.com/searchlist.asp?AccID=17086
If you've never visited Lesley's website before take a moment to check it out support her artwork if you can. There are so many beautiful paintings at: http://www.lesleyannhartman.com/
I am thankful to Lesley for inspiring me!